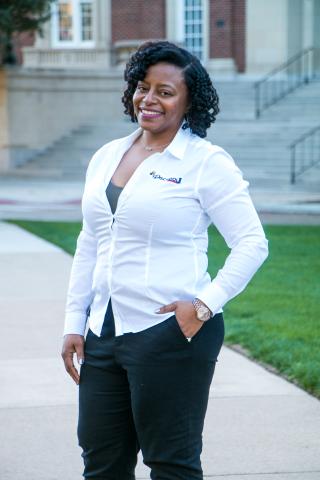 Melanie Davis-Sanchez, M.A.T.

CREATIVITY. INTERDISCIPLINARY. EFFECTIVE.

Melanie's teaching philosophy is that everyone should have the opportunity to attain a high quality education. She is an active advocate for this right because she always expects great things from every stakeholder. Her focus has always been to empower students to develop the ability to learn how to learn in their own unique way; it's ok to be different

Melanie currently serves as an adjunct professor in Houston,TX. Melanie has earned her Bachelor's degree in Art, concentration:Graphic Design from Louisiana State University-Shreveport, Master of Arts in Elementary Education, concentration: Critical Reading Skills from Centenary College of Louisiana; along with pursuant of an M.S. in English from Texas A&M University-Commerce.
Specialties
Literacy, Language, & Equity
Culturally Responsive Teaching
Language Acquisition
ELPS Implementation for ESL/ELL
Lesson Design
Interdisciplinary Writing Instruction
Critical Reading Interventions
Services
Consultation / Diagnostic Conversation
1:1 Teacher Planning
1:1 Leader Planning
Online Coaching (Planning Teams)
Keynote Speaker
Customized Schoolwide Planning
3-Day Workshop
2-Day Workshop
1-Day Workshop
3-Day Site Visit
2-Day Site Visit
1-Day Site Visit
Customized Curriculum Design (Maps, Calendars, Daily Lesson)