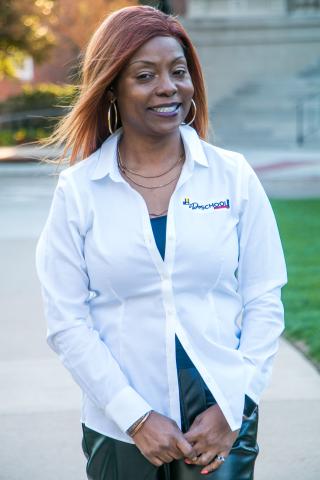 Adrian Gooden, M.S.
Bio - Adrian M. Gooden, M.Ed.
STRATEGIC. CREATIVE. DECISIVE

Adrian M. Gooden, a strategic, creative, decisive educator with more than 20 years of experience identifying and implementing sound research practices to maximize and improve student learning and achievement. Based in Baton Rouge, Louisiana, her experience includes district-level curriculum coordination, administrative (assistant principal), and teaching experiences at various levels; elementary, middle school, high school, college (adjunct instructor), and technology facilitator. These varied experiences have given her unique insight to address student and teacher needs at all levels of education. As a result, she believes true student learning and achievement are successful when a direct, strategic approach applied to curriculum design and learning.

Adrian currently serves as an Instructional Specialist and Site Technology Facility at a high school in Baton Rouge, Louisiana. In her position, she promotes and model research-based tech tools that can be integrated into instruction to improve student achievement and facilitate Response to Intervention (RTI). As Site Tech Facilitator, she works tirelessly to encourage students and teachers to become "good stewards" of technology by promoting and support East Baton Rouge Parish District's 1:1 Technology Initiative. She believes technology is a tool to enhance instruction and not used to stifle the creativity of the classroom teacher. Effective technology integration can bridge gaps in low-socioeconomic communities by allowing students to access information from all over the world, therefore leveling the playing field. Her current research interests include; The Effects of Mindfulness on Students Achievement, The Habits of Highly Effective Principals in Low-Socioeconomic Communities, and The Effects of Professional Learning Communities (PLCs) on Student Achievement and Teacher Retention.

Mentor teacher and Google Certified Educator, Adrian possess a Master's of Education in Administrative and Supervision; and a Bachelor of Sciences in Secondary English Education from Southern University and A&M College; a Master's+30 in English earned at Southeastern Louisiana Graduate School. A twice participant of the National Writing Project at Louisiana State University and Southeastern Louisiana University.





Specialties
Administration & Leadership Development
Equity in Leadership Practices
Strategic Planning
Lesson Design